Christian Dior definitely killed it on February 12, 1947 with his Spring/Summer Corolle collection which consisted of nipped waists and full skirts. This collection was inadvertently given its name by the editor-and-chief of Harper's Bazaar, Carmel Snow, when she proclaimed that Dior's dresses had "such a new look". From the moment the models began to walk down the runway, the world was captivated, and it was even reported that the enthralled women watching the show bursted into tears. This collection instantly became an important piece of fashion history and still is. Women went from wearing masculine, utilitarian, practical war uniforms to wearing waist accentuating, feminine garments that flaunted their girlishness. This was Dior's plan, as he wanted to bring back the femininity of 1930's women's fashion.  In doing this, Dior set off a series of reactions and revolutionized the way women's fashion was seen in the coming years. He began the return to longer evening dresses and allowed for women to have a more feminine look and silhouette through their clothing once more.
When he debuted his collection under his eponymous label, Dior cut off America's strengthening foothold on the fashion world. Dior reintroduced femininity in a way that he believed would please women sick of the war's effect on fashion.
Dior's collection broke through that WWII culture on fashion and reintroduced flouncy skirts and a structure that placed emphasis on a thin waist. This is what made his show so revolutionary. It was not new in the sense that Dior himself invented the components of the look; it was new because it was new in a time of structure, masculinity and practicality.
The New Look had an overall appearance that consisted of full skirts, rounded shoulders, and cinched waists, a complete juxtaposition to the straight waists and pointy shoulders of war fashion. In order to achieve a fuller skirt and a more thin looking waist, Dior lined the inside of most of the skirts from the collection with tulle.  Dior combined these elements to create a variety of revolutionary pieces for his collection. He claimed that the purpose of this collection was to return to women the femininity that the Second World War had stripped from them. Through this collection, Dior attempted to accentuate the most feminine parts of the female body such as the bust, hips, and waist. Dior endeavored to "revert" couture and fashion to its "truest function" of "clothing women and enhancing their natural beauty".
I had the pleasure of seeing the New Look in Manus x Machina, the previous fashion exhibit at the Metropolitan Museum of Art in New York City. Upon seeing Dior's handiwork, I was awestruck. I felt blessed to see such an iconic piece of fashion history in the flesh.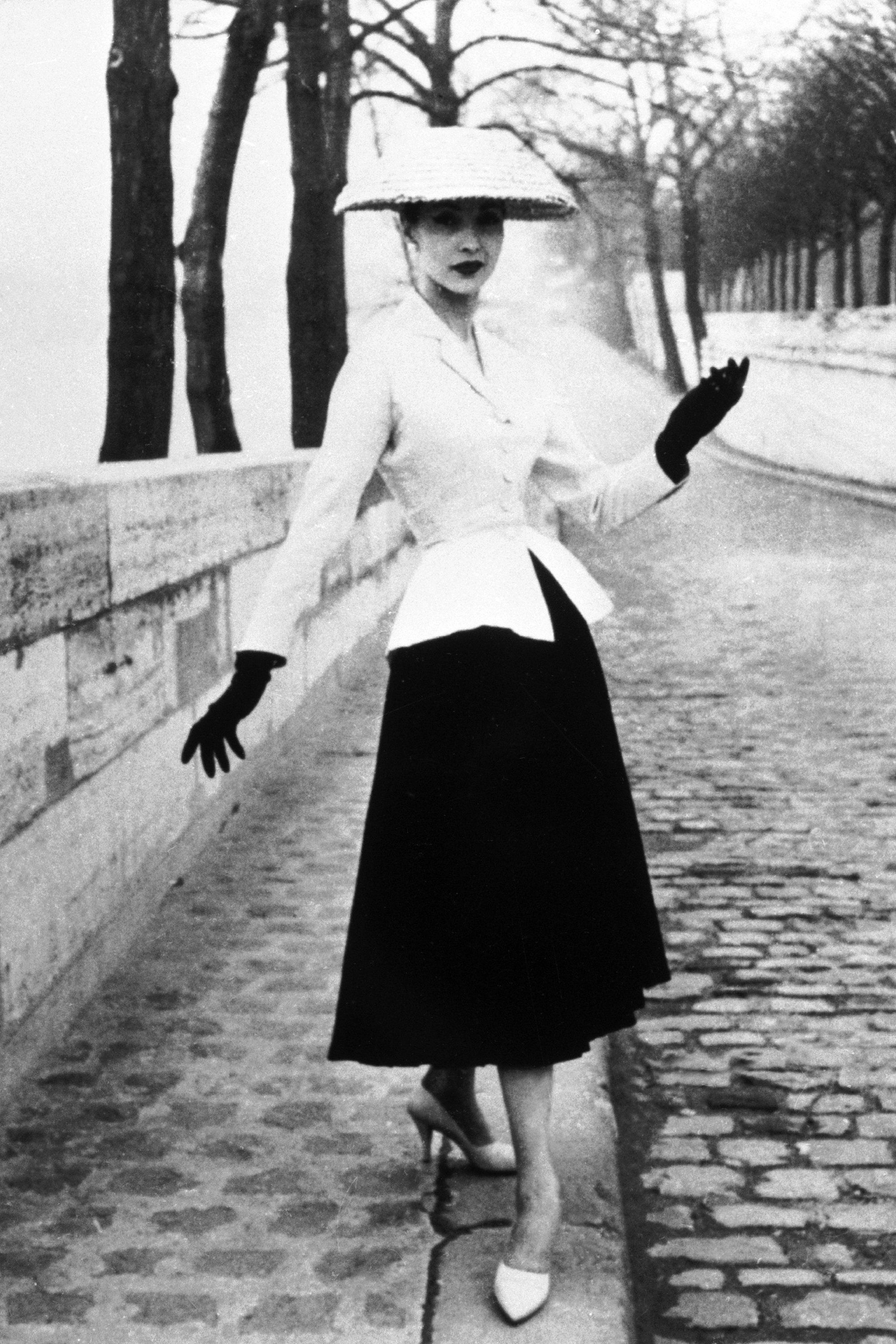 This excerpt was taken from my International Baccalaureate extended essay.